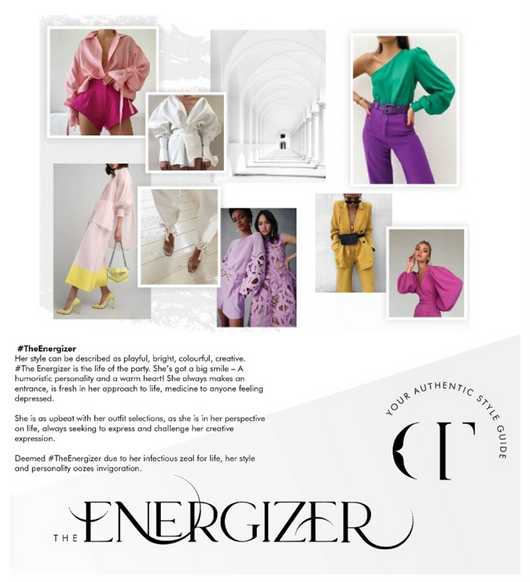 #The Energizer Style Manual
Regular price R 99.00 Sale
#The Energizer Style Manual enables you to express your unique personality through authentic, identity styling.
 Whether you need to dress for work, camping, a gala evening, kids sport, a braai or a girls outing, you will portray who you are.
Your #The Energizer Style Manual is your cheat sheet, to consistently dress the authentic you.
This #Authentic Style Guide is a practical styling booklet that includes ;
A thorough explanation of the character, style and key words that define your #AuthenticStyleProfile, seasonal core and theme items items to help you style effortlessly. A color wheel to reference, as well as practical tips on styling according to your #authentic style profile with visual references and more.